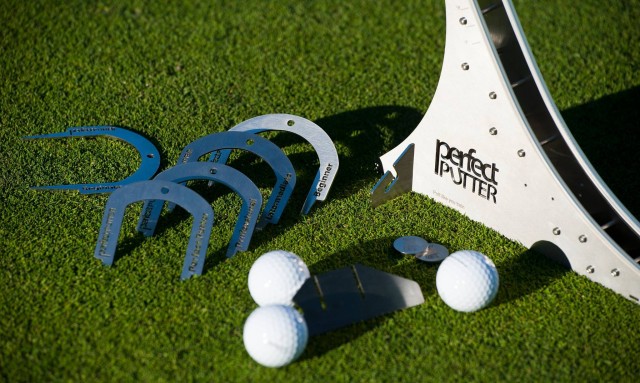 Perfect Putter
---
使用 完美推桿器 (Perfect Putter) 訓練
STEP 1 - Read the break of your putt.
STEP 2 - Align the device on the direction you want the ball to start.
STEP 3 -

Place the ball on the number according to the distance from the hole.


STEP 4 -

Release the golf ball.


STEP 5 -

Watch the ball go in the hole!


STEP 6 -

Mark the spot where the ball left the Perfect Putter track. Then, try it with your putter.
单击此处进行编辑。